Offline marketing, online marketing, event planning, staff motivation and training are just a few of the many roles I get to enjoy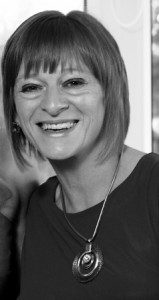 in the work that I do. I adapt to suit each project I work on and can be found communicating, planning innovative approaches to marketing campaigns and providing customer and social media support online anytime day or night.
Before I began consulting, I was actively involved in the community and not for profit sector, promoting and marketing groups and events on a low or no budget. Something I continue to do for my clients. I like to be innovative in everything I do from writing a book for one of my clients to create brand awareness and boost their SEO, to creating a blog and social media for "Donegal Mammy" (a personal project), from initial conception through to completion, and I can do the same for your brand. I love the energy and buzz that marketing and business bring, and thrive on networking, communicating and bringing an idea from initial conception through to completion.
I encourage and include "Corporate Social Responsibility" in every project I undertake, and I feel a great sense of pride and achievement for my clients, the community and Evelyn Mc Marketing! when it genuinely makes a difference and benefits us all. In my spare time, I volunteer with local Transition Year students to help with their mini companies (some of which have won national awards) and I mentor and advise many start up companies on putting a strategy in place to plan for future success.
I think like your customers and provide creative, innovative marketing solutions and brand awareness on a tight budget to increase your sales figures.
Call Evelyn Mc Marketing! on 087 2246989 anytime (like you, I'm always working!), mail me on our contact page or follow us on Twitter or Facebook.
I'm looking forward to getting excited about YOUR business and helping you build your brand today.
Evelyn
087 2246989