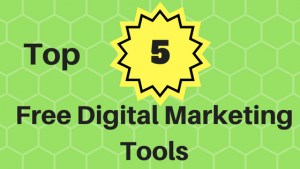 There are so many online and free digital marketing tools today that it can be hard to sort the really good from the overly complicated.
So today I am going to share just 5 of my favourite tools that add value to my content creation and do not cost an arm and a leg.

Pixabay is an under-hyped treasure! Pixabay allows you to search and find the perfect image you are looking for from thousands of royalty free, free to use images that are perfect for a multitude of uses. From using sunset photos to add quotes to for your next Instagram post to finding other photos to use in your website and physical marketing tools such as leaflets.
Pixabay is easy to use, fuss free and doesn't cost anything. Highly recommend.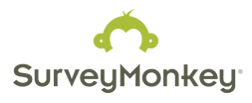 Survey Monkey is a tool some of you may already be familiar with as it is very popular but I think it is still such a valuable resource. I used it recently with Reveal The Teen and on my Donegal Mammy facebook page.
Survey Monkey allows you to create a survey for free and can be printed or distributed online. It also allows you to monitor the results and correlates the returning data into meaningful results. Although you can make a paid account with Survey Monkey if you so wish, you can use a free account to access selected theme, layout ideas and up to 10 questions in your survey.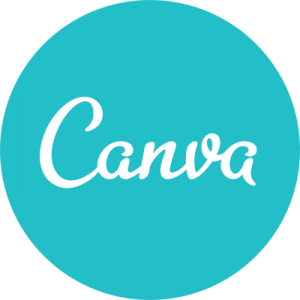 Canva has become increasingly popular with marketers as of late. The website allows you to sign up for free and create beautiful and professional looking graphics for a huge array of sources. The site has a stock of free images and layouts to use, as well as stored font types and layouts you can choose to suit your intended media, e.g Facebook post, business card, logo sizing,etc.
You can also upload your own images to add to graphics. Canva is a really easy to use and fun site for making great graphics. Evelyn Mc Marketing is a fan!

Mailchimp is a great and easy to use online service which makes email marketing a breeze! You can sign up for free and import lists of contacts into groups which you can then make custom emails for your contacts using free and simple to use templates that look professional and clean. When you sign up for a free account, the features you receive are; having up to 2,000 subscribers across all lists in your account, sending up to 12,000 emails per month and in any 24-hour period, you can send up to 2,000 emails.
Although you can sign up for a paid account to unlock all available features, the features available with a free account are pretty great.

This is also an "under the radar" tool that I feel more people should be using in their marketing materials. Place It is a site that allows you to create mock up photos of your materials on a number of different devices such as iPhone, computer screens etc to TV and T shirts by aid of simple to use templates.
You just drag and drop your image onto the desired media and you are ready to go- no photo-shop skills needed and completely free!
So that is my top 5 free digital marketing online tools that I think all marketers should have in their marketing toolbox!. Hopefully you find this useful.
Contact me if you need any help with social media content creation, marketing advice or motivation to get your business growing!
Find me on;