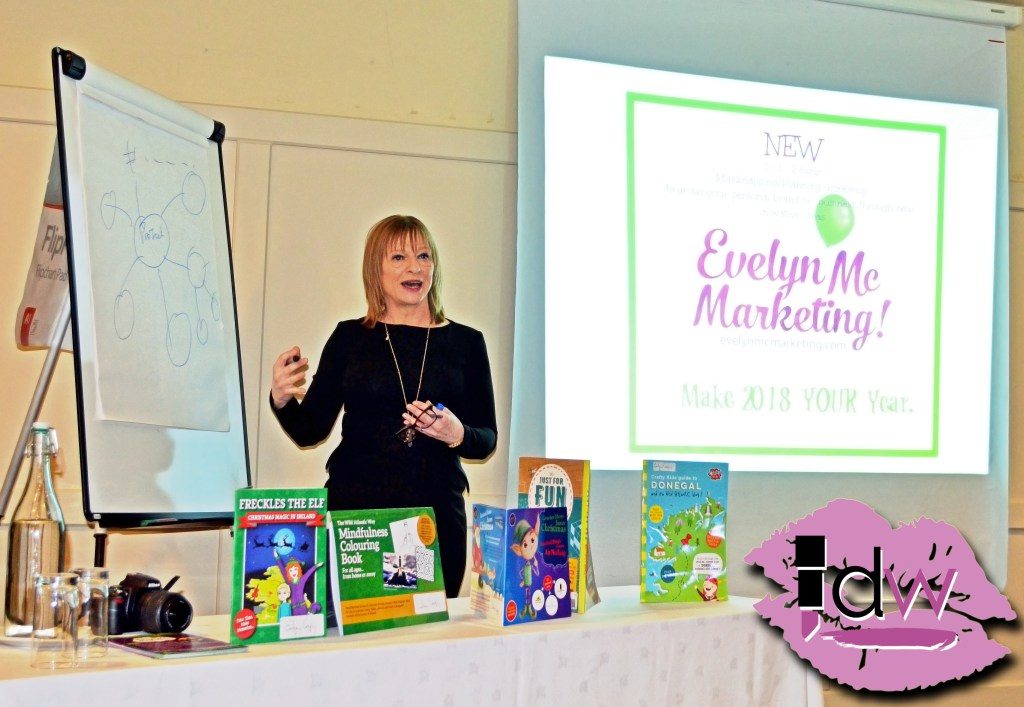 Hello from evelynmcmarketing.com,
As you can see I haven't written a blog in a while, I have been distracted from writing by other things  .
There's always so much else to do, or that you think you have to do, but I am really going to try and blog a lot more this year. With #DonegalLoveStory and donegalmammy.com there are plenty of reasons for me to keep writing.
Recently, I gave a talk to an amazing group of women from Donegal Women in Business Network (If you are not a member you MUST join) and where I spoke about how even in business everyone looks like they are successful and on top of things, even if it's not the case.
Their Instagram and other social media posts scream success following the beautiful colour schemes and styles of the day, their podcasts and videos are always excellent quality and I swear they must have been in the hairdressers and beauticians for hours to prepare for the camera.
I admire them, I respect them, but so many of us will never be them and that's ok! Stop beating yourselves up and thinking that's how you should be marketing your business.
Back to the talk, I read the words of Gloria Gaynor's 1984 song 'I am what I am' and these words resonated with everyone.
"It's my world that I want to have a little pride in
My world and it's not a place I have to hide in
Life's not worth a damn
'Til you can say I am what I am"

Gloria Gaynor      I Am What I Am       1984
So even in your marketing and business, do what you feel suits your brand and personality, be authentic, be honest and most importantly be you!
Ignore the inner voice that says you are unworthy, undeserving  and a business imposter. People buy from other people, and they will know when you are not being true to what you are.
So, I have come up with a way  to help and support your  marketing efforts in your business.
Read on!
#DonegalMarketingWow
Business is like going on holiday; you do the research, plan it all out, get there and then you spend time 'promoting' it all on your Snapchat and social media to your friends back home. After a while unless you do something really wow they will get bored with your constant feed of sandy beaches and cocktails by the pool.
They want to see you jump out of a plane or scuba dive or a video of you bungee jumping off a cliff. Then they go "wow".
So just like that, go plan some #DonegalMarketingWow in your business today and let me know about it. You can tag me or email me your wow and I will share and promote your marketing antics to everyone in my networks.  That's quite a lot of people between Donegal Mammy,  Donegal Women in Business Network and Letterkenny Chamber of Commerce and Networking Donegal.
If you are struggling to find your WOW – I can help you find it! Get in touch today.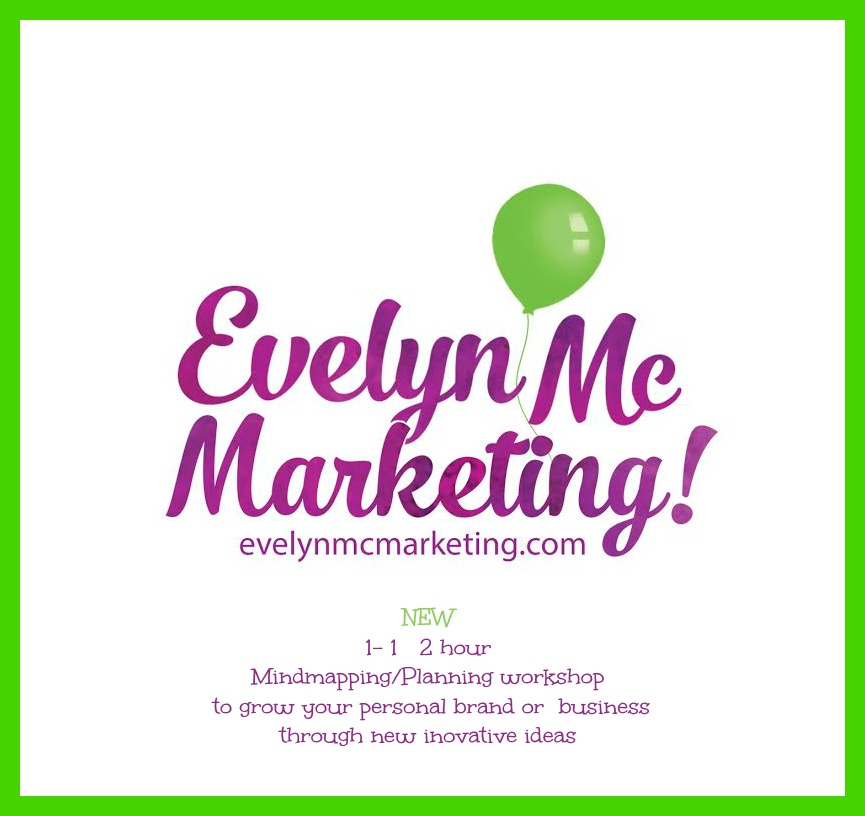 Evelyn Mc Marketing can help with digital marketing, setting up your social media accounts, writing a blog or just supporting your business and helping you put a plan together in one of my 1-1 2 hour mindmapping workshops that look at where you are going and how to get there.
Stop second guessing yourself, just do it, learn from others but be your very own self and always be who you are.
Contact Evelyn    087 2246989