Join the Donegal Women in Business Network
The Donegal Women in Business Network provides a forum for women in business in the County to share their experiences, connect and to discuss topical business issues affecting women.
Joining a professional women's network provides not just access to role models, but provides career-boosting contacts, mentoring and confidence-boosting support too.
As the Network's Communications Manager, Evelyn works alongside a team of exceptional women to provide crucial support to local businesswomen. Various learning and networking events take place throughout the year, based on the identified needs of the members. These events give you an opportunity to connect with other members and showcase your business to a greater audience. It's not all work though, with a number of social events providing a welcome respite from daily business life, and are a great way to have some fun while getting to know other members.
Membership is open to all women, whether you are the owner of the business or involved in running the business either as a partner, family member or manager. Visit the business directory to view other companies who are already part of our growing network.

Membership
Annual membership is €50, which covers the cost of most seminars and any additional c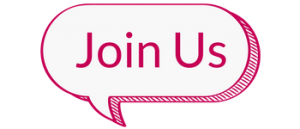 osts are kept as low as possible to facilitate as many as possible to attend.
As a member, you will benefit from a whole host of business and marketing supports including social media advertising, access to important local business contacts, mentoring from other members, unique business opportunities, opportunities to write guest blogs and host social or business events, exclusive membership discounts and website directory advertising for your business.
All are welcome and you can join here or if you require further information please feel free contact us.
Connect with us on social media