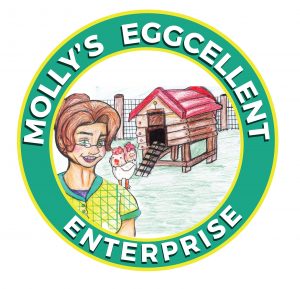 Molly's Eggcellent Enterprise
Molly's Eggcellent Enterprise is a completely original youth enterprise workshop which teaches children and teenagers that they are never too young to start thinking about business.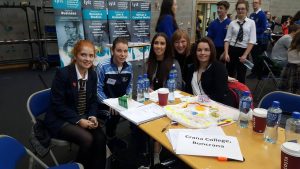 Over the last seven years, Evelyn has worked closely with local Transition Year students through mentoring and work experience programmes. She has used this experience, combined with her business knowledge to create a new training programme to help others learn how setting up a business is child's play!
Focused around a farmer named Molly, who has lots of eggs but isn't sure what to do with them, the workshop simplifies business through highlighting core business functions such as  Sales & Marketing, Finance and Management in a digestible format.
Molly's story is an educational and inspirational tale of business, which forms the foundation of entrepreneurship for young people. This dynamic training programme can be adapted to suit children of all ages and includes delivery of Molly's story, interaction with the learner, activity-based learning, group work and feedback.
Delivering the programme to children as young as five in primary school it instills the soft skills required in employability later in life.
Skills such as problem solving, communication, financial literacy , creativity, innovation and many more.
If we encourage children to train and master their skills in sports from as young as 5, why not encourage a spirit of enterprise and entrepreneurship in  these young creative minds.
Testimonials
Evelyn has delivered the workshop at various Donegal schools and events over the past few years. Molly's story has received extremely positive feedback from students and educators alike, some of which is listed below.
The format is highly adaptable and is available for delivery at schools, clubs, summer camps, children's events, financial institutions or any other learning environments.
If you would like to arrange for Evelyn to deliver this workshop in your school, club or business, get in touch today.