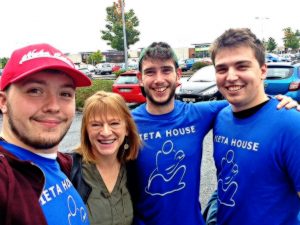 What a great week Evelyn had with the lads from @TooFarFromMammy twitter account this week.
Evelyn spotted on twitter, they were planning to escape their mammy's in Cork and head off for a bit of pre College fun on the route of the Wild Atlantic  Way.
After a few tweets back and forward to let the lads know they needed The Crafty Kids Guide To Donegal and Its Wild Atlantic Way , for their Donegal part of the adventure.    (Written by the school children of Donegal and project managed by Evelyn)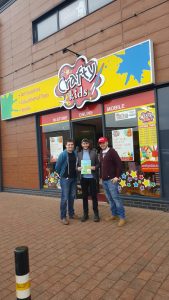 Evelyn suggested they complete the journey to raise awareness for a charity, and thus it began.
Pieta House was chosen and the rest as they say is history.
This little adventure  proved that networking is networking whether on social media or in real time.
Quickest Fox Marketing  provided huge support with their twitter networking hours and spread the word on the great work the lads were doing.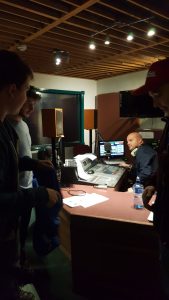 Highland Radio was just one of the many radio stations that covered their journey from Cork to Donegal  and the lads said that Donegal Mammys looked after them really well. Especially Sinead in Errigal Hostel .
Well done everyone on getting behind these great lads and showing that connecting and networking really works whether you are raising awareness for a charity or your business.
Never miss the opportunity to connect and support others.
Evelyn evelynmcmarketing@gmail.com
To buy the Crafty Kids Guide To Donegal and Its Wild Atlantic Way go to www.craftykids.ie
Contact Evelyn www.evelynmcmarketing.com
Pieta House www.pietahouse.ie